"Due to the wide portfolio of Smith+Nephew products, there are various competitors from European and American products to Chinese and Taiwanese. But consumers which the quality and variety of the products are important for them, definitely choose Smith+Nephew. "
"My advice to all wound therapists is to keep up to date with the latest information in the world and not just rely on their experience."
Dr. Mahshid Saraidary is born in September 1973. She received her Bachelor of Nursing from Tehran University in 1996 and later completed MBA in 2012 and DBA in 2015. Her career, as well as her education in both scientific and business fields, has progressed and she has been recognized as an expert in both fields. Worked in the hospitals Shohada Tajrish, Imam Hussein and Javaheri as well as International Wound, Ostomy and Incontinence Nursing (WOCN) courses in Australia, burn management in England and South Africa and ostomy management in Denmark and the UAE in addition to holding more than 800 training seminars make her a well-known person in this field. In the business, Dr. Saraidary has worked with Smith+Nephew, Coloplast and Hollister. She is currently the Head of Wound Management Division at Arkan Darman Co., the official distributor of Smith+Nephew in Iran.
Our conversation with Dr. Saraidary is at Arkan Darman Company in Villa Street in Tehran. A company that focuses entirely on Smith+Nephew products and offers its products to the Iranian market in the fields of orthopedics, sports medicine, wound management and ENT. In one of the rooms, we sit down with Dr. Saraidary. Her mastery in both the scientific and commercial fields are commendable. Her answers are clear. What we are looking for at Meezgerd; Commercial Transparency. We present this clear and sincere conversation with one of the experienced women of the Iranian wound market to all the participants of this market.
At the beginning of the conversation, please explain about Arkan Darman Company.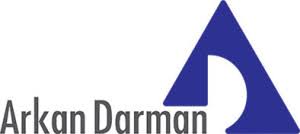 Arkan Darman Co. was the orthopedic distributor of Johnson & Johnson at first. Since 2015, as the exclusive agent of Smith+Nephew in Iran, it has been supplying products in the fields of orthopedics, sports medicine and wound management and has recently begun to supply products in the ENT field.
Smith+Nephew is an international company with a diverse portfolio. Its history back to 1856, 163 years ago. What do you think is the main focus of this brand?
Innovation. The same is the motto of the Smith+Nephew. Always before the new product is fully marketed, another new product is being introduced to the world by Smith+Nephew! Smith+Nephew has 16,000 personnel and 5 production platforms worldwide. More than 100 researchers in Hull, England, are regularly researching new and innovative products and most of the new products being the result of this group's ideas and research.
What are Smith+Nephew's Wound Management flagship products?
All products are important. But the five product groups Cica Care, Acticoat, Opsite, Allevyn, and IV 3000 are among the products listed in the Medical Reference Books.
Let's talk about some of these products. It seems Smith+Nephew makes a big difference to the Acticoat product over other silver products on the market. What is the reason for this claim?
Unlike other silver products on the market that are foam or anything other than silver, Acticoat is made of silver itself. That is to say, it is a silver dressing, not a silver foam dressing. In fact, it is made from pure silver bullion and even goes up and down in world silver prices. So the main difference is in silver. Another difference is in the size of the silver molecule, which is about a nanometer in the Acticoat. In silver-containing dressings, the silver ion is usually bonded to sulfadiazine, which increases the size of the molecule. The size of these molecules is so large that they become trapped in the foam structure. But in Acticoat these problems do not exist and there is a uniform release. Of course, I do not question these foams and they are also applicable. Smith+Nephew also has an Allevyn Ag product, which is silver foam. But the action is different from the others.
Another claim for this product is usability in infants and pregnant and lactating women. Isn't silver poisonous?
Silver in Acticoat has systemic absorption and renal excretion, but it is not toxic. We have countless clinical trials for this case. Acticoat releases silver 100ppm. Do you know how much silver is in silver sulfadiazine ointment used in burn centers? 3000ppm. Even at this level, silver is not toxic but high sulfadiazine which is problematic. Transient leukopenia occurs and has a toxic effect on fibroblasts. This is the official claim of Smith+Nephew about Acticoat. Acticoat was invented by a biochemist in 1990 and after 10 years of study, it was commercialized in 2000 and entered the medical reference books in 2004.
Smith+Nephew also has a 7-day Acticoat product that is not available in Iran. What was the reason for the lack of supply to the Iranian market?
Because the reception is low and the preference of the Iranian market is to examine the wound at short intervals, it is not needed. Our scientific recommendation in infectious wounds is to use Acticoat for two weeks. But for various reasons, this is not the case. For example, it is said that in exudative wounds, the dressing does not last for two days and the exudate repels it. In answer, I must say that we should not merge the two issues of Infection Management and Exudate Management. Whenever our challenge is exudate, I should never wear silver. I have to move on to absorbing dressings. But if there is an infection, the priority is to control the infection. I've also seen a few other objections that I should mention here. We have had cases that put the Acticoat on the necrotic tissue. We know that silver will not work in this case. Therefore, necrotic tissue removal is very important. Another important point is that the Acticoat takes the wound to the inflammatory phase. In this phase, the exudate goes up. Sometimes I observe that as soon as the exudate is observed, therapists will discard the dressing on the first day. It is wrong. This dressing is still silver and can release silver for a few days. Dry the wound and apply the dressing as before or upside down.
Another product is Cica Care. Why its price is higher than the competitors?
There is still no exact data on the mechanism of action of silicones but the two mechanisms are more specific. First, it creates a closed dressing that retains moisture underneath, which helps to form better fibrin networks. The second is through the compressive effect. The thicker the silicon, the greater its weight per square centimeter and the greater the compressive effect. Silicon in Cica Care is released in four weeks because of its thickness, not one week. The more active ingredient of silicon justifies its price.
Smith+Nephew also makes many claims about its hydrofibers.
All corporate claims must be based on accurate clinical studies and therefore reputable brands respond to their claims in all countries. Durafiber has many clinical studies on resistance and cohesion compared to other brands. This product does not become jelly and loose after being moistened.
What is the Advantage of Smith+Nephew Negative Pressure Device? You know, its price is higher than competitors.
Other devices have many challenges. They sound. Error message. The computer crashes. Usually, they do not have gas kits and are assembled. These problems do not exist in Smith+Nephew devices, which is why this product is of high quality.
How do you see your situation in the Iranian market? What do you think about competitors?
Due to the wide portfolio of Smith+Nephew products and depending on the product, there are various competitors from European and American products to Chinese and Taiwanese. But in this field, consumers which the quality and variety of the product are important for them, definitely choose Smith+Nephew. Arkan Darman Company always respects professional competitors.
How do you see the situation of wound healing in Iran?
I am happy now that the wound clinics have grown more than in previous years. But the problem I sometimes see is that some wound therapists just rely on experience and avoid clinical studies and work on scientific evidence. My advice to all wound therapists is to keep up to date with the latest information in the world and not just rely on their experience.
What do you think about Meezgerd.com?
Thank you for your unique work. We wish you good luck and I suggest you make the space so productive.
We thank both you and Arkan Darman for this conversation as well as your active participation in Meezgerd.com.